Hello, this is _hiroyuki.ta. This time, I went on a motorcycle tour from central Tokyo to the Shimofuri Highlands in Tochigi Prefecture. Shimofuri Plateau is a plateau located in Nikko City at an altitude of approximately 1,400 meters, and is an attractive spot with beautiful nature and rich hot springs. In this article, we will introduce what Shimofuri Plateau is, the route to Shimofuri Plateau, the highlights of Shimofuri Plateau, and the motorcycle parking lot at Shimofuri Plateau. Finally, I will also add the translated words for Shimofuri Kogen into English.
What is Shimofuri Plateau?
Shimofuri Plateau is part of Nikko National Park and is located in the northwest of Nikko City. Shimofuri Plateau is a lava plateau formed by volcanic activity, and is surrounded by mountains such as the Nikko Mountain Range and the Nasu Mountain Range. Shimofuri Plateau is a place where you can enjoy the scenery of each season, with flowers such as cherry blossoms and azaleas blooming in spring, the cool climate and pleasant fresh greenery in summer, beautiful autumn leaves in autumn, and snowy landscapes in winter. It's fantastic. Shimofuri Plateau is not only a place rich in nature, but also a place where you can feel history and culture. Shimofuri Kogen is home to Tochigi Prefectural Nikko Kirifuri Ice Arena, Japan's oldest wooden ice skating rink built in the Meiji era. Shimofuri Kogen is also famous as a hot spring area, with hot springs such as Kirifuri Onsen and nearby Yumoto Onsen.
Route to Shimofuri Plateau
On this tour, I rode my beloved Harley-Davidson FLSB Sport Glide from central Tokyo to Shimofuri Kogen. The route is as follows.
From Chuo-ku, Tokyo, take Kamei Bridge, Kobikicho Street, and from Ginza take the Shuto Expressway Central Loop Line/C1.
From Edobashi JCT to Shuto Expressway Route 6 Mukojima Line
From Horikiri JCT to Metropolitan Expressway Central Loop Line/C2
From Kosuge JCT to Shuto Expressway Kawaguchi Line/S1
From Kawaguchi JCT to Tohoku Expressway
From Utsunomiya IC to Nikko Utsunomiya Road/National Route 119
From Nikko IC, take National Route 119 towards Tokorono.
Take Prefectural Route 169 to Tokorino
This route covered about 200 kilometers in about two and a half hours. I was able to drive smoothly on the Shuto Expressway and Tohoku Expressway, but Nikko Utsunomiya Road and National Route 119 have many curves and slopes, so I need to be careful when driving. Also, because Shimofuri Plateau is at a high altitude, the temperature can sometimes be low. We recommend taking measures to protect yourself from the cold and taking plenty of breaks.
Highlights of Shimofuri Plateau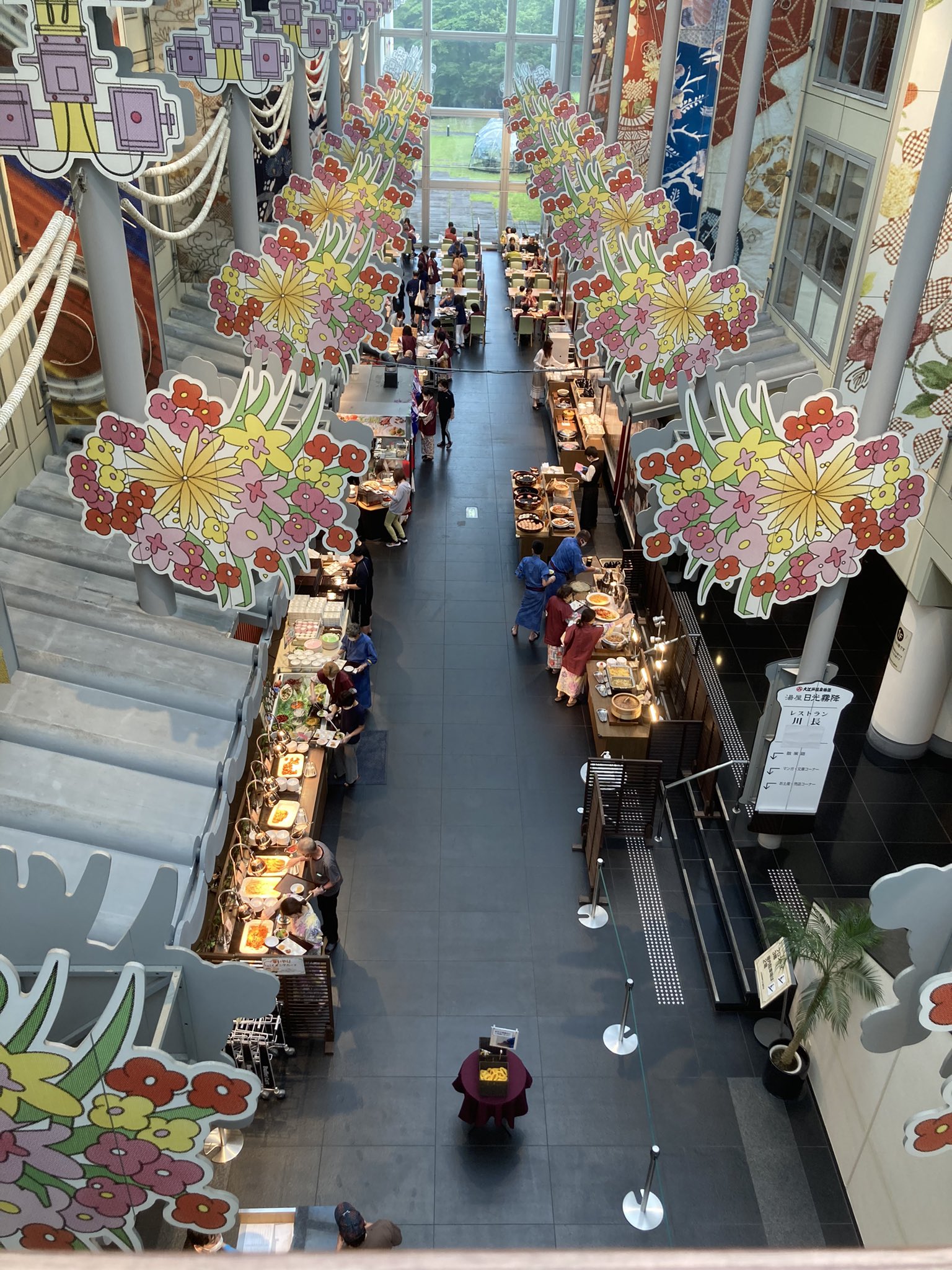 Shimofuri Plateau has many attractions where you can experience nature, history, and culture. I visited the following spots this time.
Tochigi Prefectural Nikko Kirifuri Ice Arena: Japan's oldest wooden ice skating rink, built in the Meiji era, is designated as a national important cultural property. The ice arena is open to the public during the winter and you can enjoy skating. In addition, historical materials and photographs are displayed at the ice arena, allowing you to learn about the development of skating and the history of the Shimofuri Highlands.
Hot springs in Kirifuri Kogen: There are several hot spring facilities in Kirifuri Kogen. Among them, "TAOYA Nikko Kirifuri" is especially popular. This is a hot spring resort hotel belonging to the Oedo Onsen Monogatari Group, and it has a bath with a panoramic view of the sky and forest, a restaurant, and a lobby lounge. This facility will be reopened on April 10, 2023, and now offers an "infinity hot spring where the sky and forest stretch out forever." At this hot spring, you can spend a relaxing time while enjoying the rich nature of Kirifuri Plateau.
Shimofuri Kogen motorcycle parking lot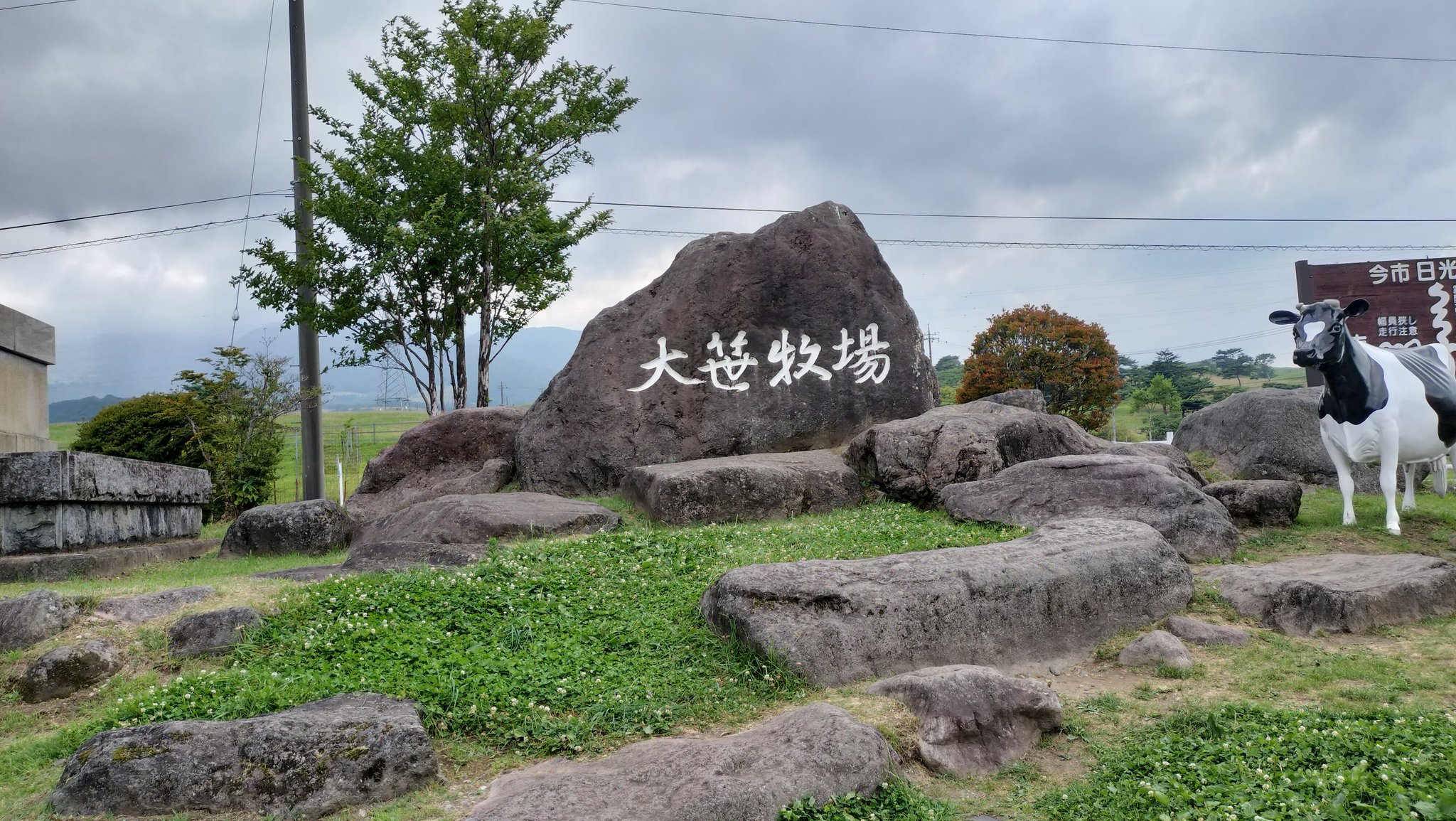 There is a motorcycle parking lot at Shimofuri Kogen. Specifically, there are the Ozasa Farm 2nd Parking Lot'' andShimofuri Kogen 3rd Parking Lot," which are open 24 hours a day and can be used for free. However, road conditions and road closure information are subject to change, so we recommend checking the latest information before departing. If you require specific information, please contact each facility directly.
Summary
This time, I went on a motorcycle tour from central Tokyo to Shimofuri Kogen. Shimofuri Plateau was a wonderful place where you could feel the nature, history, and culture. We also enjoyed Shimofuri Kogen's special products and hot springs. The road to Shimofuri Kogen included highways and mountain passes, and was just the right distance and difficulty for riding a motorcycle. Although you need to be careful about the temperature and measures against cold weather, there are several motorcycle parking lots. Shimofuri Kogen is a recommended spot for motorcycle touring. Please come and visit us at least once.
Finally, I will add the English translation of Shimofuri Kogen. Shimo-furi Plateau is called Shimo-furi Plateau in English. Shimo-furi means frostfall and Plateau means plateau. The name Shimofuri Plateau is said to have come from the fact that from June to early July, the fog gushes out as if it were falling, creating a beautiful sea of clouds.
The above was sent to you by _hiroyuki.ta. Next time we look forward to!